Harnessing the nation's new skills
How was lockdown for you?
For many, it has been a really difficult and challenging time, worrying about our own and our loved ones' health, missing seeing friends and family and not being able to do lots of things we enjoy.
For some too, it's been a time to reflect, to get some peace and quiet – perhaps to make decisions about how we want to live our lives in the future and understanding what's really important to us.
However it was for you, we bet you've done at least one thing you've never done before.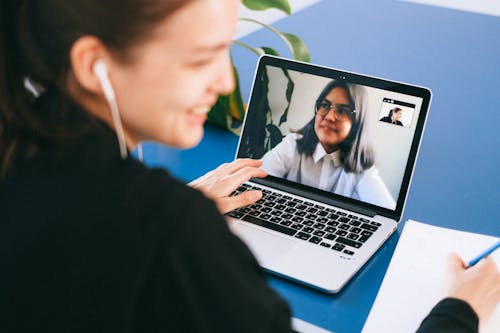 Take Zoom for example – hands up if you were regularly video calling pre-lockdown? We know we weren't. Or what about planning shopping for you and perhaps friends, family and neighbours who are vulnerable, using online ordering and working out what to do when there's no loo roll or pasta available?  And let's not even get started on making sourdough and banana bread …
For lots of us, whether we know it or not, lockdown has made us learn new skills.
At The Charity Retail Consultancy, we realised pretty early on that a lot of our usual work visiting shops, undertaking audits, reviews and training, was all going to stop. So we quickly thought about how we could help and what we could do. Within a couple of weeks we had devised, filmed and delivered four initial video training sessions for shop staff that we called Lockdown Learning. It was as much a learning for us as it has been for the hundreds of shops staff who have since watched the sessions – we're really proud of our new technical skills and are using them to develop more exciting sessions for the sector in the coming weeks and months.
So – what's been your lockdown learning and how can you make sure that you and your team can make the most of it in your shops? Have you taken to using social media to keep in touch where you didn't really do it before? Have you overcome your fear of technology? Have you realised you're way more creative that you thought now you've finally had the time to decorate your bedroom after watching Escape to the Chateau on a loop?
All of these skills are transferable to the workplace. Communicating differently – perhaps more regularly – with your team can mean that engagement with the charity and problem solving becomes easier. Trusting your shop teams to use social media themselves, allowing them to embed themselves into their new, tighter-knit community will be a huge and beneficial step forward for some.
Understanding how to appeal to a post-COVID customer base will be vital in future success for many charities and the shared and individual learning we have all gone through is going to be a huge help.
Our session at the Build Back Better Conference is all about looking forward and making the most of your and your teams' new skills. We've already got lots of examples but we always love to hear more, so if you want to tell us about what you've learned, please drop us a line at hello@thecharityretailconsultancy.co.uk We're really looking forward to hearing from you and sharing all the brilliant and inventive things our sector is up to. See you there!
Hear more from The Charity Retail Consultancy, sponsors of the the Build Back Better Conference, 22 – 24 September 2020 – info and booking here.